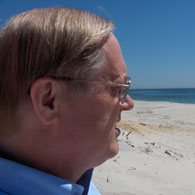 During the last thirty-five years, Zeducorp has served a wide range of clients, including Fortune 500 companies Exxon Corporation and Southwest Airlines, IT consulting and payroll firms such as Cap Gemini America and Ceridian, news media and non-profit organizations including Associated Press and New York Blood Center, transportation and utility entities like Massachusetts Port Authority and Peco Energy, real estate and financial firms such as Cushman & Wakefield and First Boston Corporation, and manufacturers like Baltek and Benjamin Moore. Other clients have included New York City's West Manhattan Chamber of Commerce and small businesses like Longo, Pfingst & Company, and Menza & Beissel.

For many of these clients, Zeducorp has developed mission-critical systems for engineering and accounting applications. For others, Zeducorp has designed websites and developed web-based applications. For each of these clients, Zeducorp has sought to provide quality service and a consistent level of support, as well as software products and websites that are user-friendly and well-suited to their intended purpose.

We have appreciated the opportunity to serve these varied clients, and we look forward to serving your software and marketing requirements as well.

For serious inquiries, references are available upon request. Please visit our Contact Us page, where you will find our phone number, email address, and mailing address.
---
Copyright © 2000-2022 Zeducorp. All rights reserved.
Zeducorp Clients